How to Control Humidity Using HVAC in Commercial Buildings
1/6/2022 (Permalink)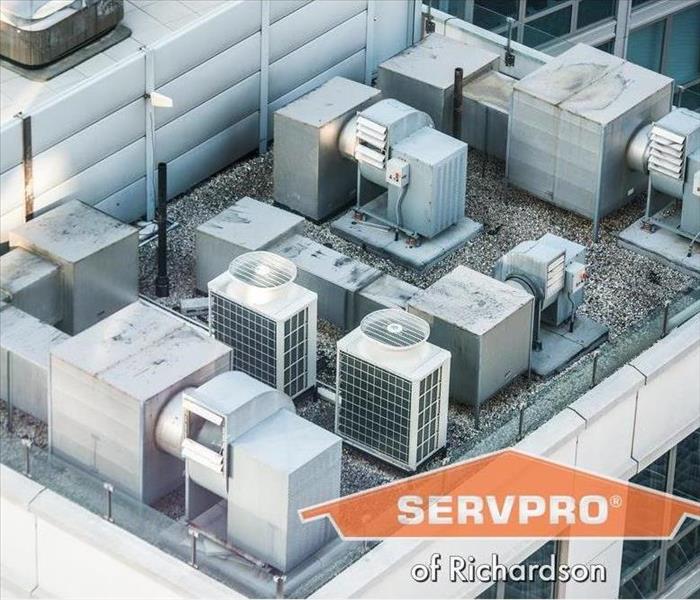 If you're troubled with mold in your commercial property because of high humidity, pick up the phone and call SERVPRO right away.
Humidity control is an important skill you should learn if you are a commercial property owner. As the owner of a commercial property, you want to ensure you provide an excellent indoor climate for all inhabitants. Moreover, you also want to inhibit the growth of mold with less moisture, should it ever develop in your building.
Humidity control is not easy to do. But learning how to control the humidity in your commercial property is more than worth it. To find out how, keep on reading. SERVPRO has all the tips you need to make your indoor climate comfortable for all occupants and mold-free.
Why Control the Humidity in Commercial Buildings?
Controlling the humidity levels inside a commercial building makes the indoor space comfortable and inviting.
Typically, most occupants of a commercial building are either business owners or employees. If their indoor environment is not to their liking, their productivity can be inhibited and they won't be happy at work. Also, keeping the inside of a commercial building comfortable will also benefit customers and clients.
Additionally, controlling the humidity means you'll be lowering the risk of mold development and won't have to rely so heavily on Richardson mold remediation services.
How to Control the Humidity Using HVAC in Commercial Buildings
There are four things you can do to control the humidity in your commercial building with the HVAC system.
Cleaning the Coils
The outside humid air can be tough on your AC's condenser coils, causing them to get grimy often. And when your coils become grimy, your AC unit's ability to release heat is not as optimal.
Preventative Maintenance Plan
Invest in a preventative maintenance plan for your air conditioner so that your unit can run as efficiently as possible. Preventative maintenance plans provide you with regular inspections, tune-ups, and cleaning of system components.
With a plan in place, your technician can also identify and resolve issues quickly, before they have the chance to worsen.
Adjust the Airflow
Your technician can adjust your system's airflow so that your unit's evaporator coil becomes colder when humidity levels increase. As a result, your indoors will have more moisture removal and you will have better humidity control.
With an adjusted airflow, you won't have to worry about increased mold growth and paying extensively for Richardson mold remediation services.
Dehumidifier
Dehumidifiers remove excess moisture from the air before it travels into your interiors. If you're not sure what dehumidifier you need, ask your technician about which model you can use for your unit.
SERVPRO can Help With Your Mold Problems
If you're troubled with mold in your commercial property because of high humidity, pick up the phone and call SERVPRO right away. Our business houses a team of professionals who are trained to provide the absolute best Richardson mold remediation services you won't find anywhere else.
For any inquiries, you can call us at (972) 690-1414 or fill out our online form.